A new poll released today by the Israel Democratic Institute showed a sharp split among the nation's Jewish majority on the question of minority rights, and that some people, while giving lip service to the idea of equality for all citizens, oppose this equality when it comes to political issues or policy making.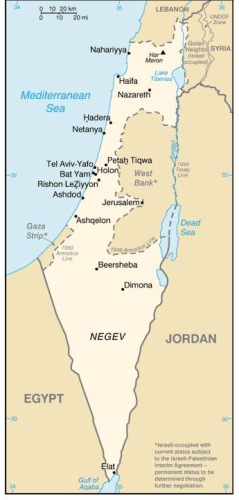 While 51 percent of those surveyed supported the idea of "equal rights" for Arab citizens, nearly two thirds of them opposed the idea of letting those Arab citizens have any say in foreign policy, and most believed the government should explicitly commit resources to cities primarily on the basis of ethnicity.
The poll also saw a solid majority (53%) believed the government ought to encourage its Arab citizens to leave. The data showed Russian immigrants to Israel were the most solidly opposed to giving Arabs rights.
Perhaps the most serious issue was an even 50-50 split on the question of whether anti-Zionist parties should be allowed to run for office. This would not only amount to a de facto ban of all non-Jewish political parties, but would also ban a number of Jewish groups that are explicitly anti-Zionist.