A long-serving member of Afghanistan's border police force turned his gun on NATO trainers this morning, killing six of them. The incident took place in Nangahar Province, along the border with Pakistan.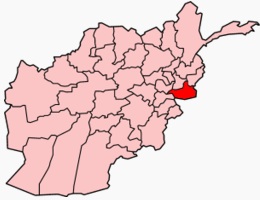 NATO says an investigation is underway and declined to release the nationalities of the slain. Afghan officials said, however, that they believed all six of them were Americans, and indeed the vast majority of the trainers in the area are Americans.
The incident is just the latest in a growing number of deadly attacks by seemingly loyal Afghan security forces against the NATO occupation forces. A senior police official said of the attack, "I think the Taliban has worked on him."
The killings also add to the already record November toll, and raise yet more questions about the claims that the situation in Afghanistan is turning in favor of the NATO war effort. Some nine years into the occupation, it seems NATO still can't guarantee the loyalty of its recruits into the Afghan security forces, let alone reduce the levels of violence.