One of the first eye-opening revelations from the massive WikiLeaks diplomatic logs release is the length to which the US State Department is being treated as just another of America's many spying apparatus.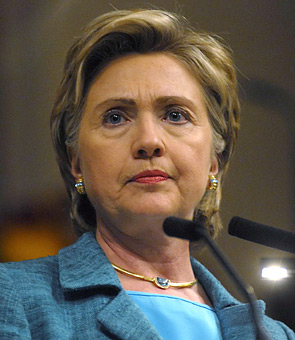 Among the leaks was something called the "National Humint Collection Directive," a secret document signed by Secretary of State Hillary Clinton last year. The document orders officials at the State Department to conduct mass surveillance and in some cases outright theft against high ranking UN officials.
Incredibly, beyond the simple collection of secret information about officials including UN chief Ban Ki-moon, the directive also calls for State Department officials to try to steal credit card data from a number of top officials, as well as passwords and personal encryption keys. They also sought to collect DNA samples from UN members.
The directive was sent to 33 US embassies across the world, and specified not just Ban, but his top advisers, the heads of all UN agencies, commanders of UN military missions and representatives of all the permanent members of the UN Security Council.
The State Department was chiefly responsible for this attempt, but they were also to enlist the CIA, FBI, and the US Secret Service in the collection of data if necessary. The 1946 UN Convention prohibits most if not all of the attempts at theft and surveillance detailed in the operation.