Faced with growing passenger revolts over the intrusive TSA screening measures, major US airports are scrambling to find a way to save their already struggling businesses. Incoming House Transportation and Infrastructure Committee chairman John Mica (R – FL) has sent letters to many of the largest airports urging them to ditch the TSA entirely, and many are said to be quite keen on the idea.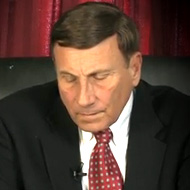 Rep. Mica
The current federal law allows an airport to hire private screeners instead of using the TSA's screeners. Unfortunately the private screeners would be required to follow the TSA's same rules and conduct all the same objectionable screenings. The hope seems to be that the private screeners would be more customer friendly than the notiously surly TSA agents, but so long as they are being forced by the federal government to conduct the same searches that have some prosecutors threatening assault charges the issue is likely to remain.
The TSA has been facing major outrage over both its "full body scanners" and its "enhanced patdown" procedures, leading even a number of Senators to urge the TSA to relax their rules, for modesty's sake if nothing else. TSA Chief John Pistole rejected the Senators' calls, insisting the rules will remain in place.
Protesters have threatened to boycott air travel over the rules, and many are insisting that the "enhanced patdowns" be conducted in full view of the other passengers so they can see what is going on. Apparently scared by the prospect of child molestation charges, the TSA says they will stop conducting the "enhanced patdowns" on children.