NATO reports that a raid in the Pech River Valley of eastern Afghanistan's Kunar Province may have killed "more than 40 insurgents." The raid, which they called Operation Bulldog Bite, lasted four days.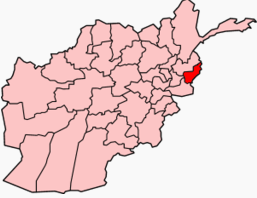 The sweep was meant to target weapons stores in the region, not far from the Pakistan border. At least five NATO troops were killed Sunday in the course of the sweep, the deadliest single incident in Afghanistan since May.
The sweep is actually much smaller than one the US launched in Kunar's Marawara District in June, which officials said killed "as many as 150" insurgents. Despite that claimed success of that raid, and this one, the region remains hotly contested by the insurgency.
The operation came as NATO prepares for a major policy summit in Lisbon, which is expected to focus around the nearly decade long Afghan War effort. Officials are expect to rubber stamp a plan to keep troops in Afghanistan through 2014, and some concede that the war will last well beyond this date.