The US State Department has agreed to put its collection of pledges in writing for the Israeli cabinet, an effort to coax the Netanyahu government into agreeing to a 90 day settlement freeze.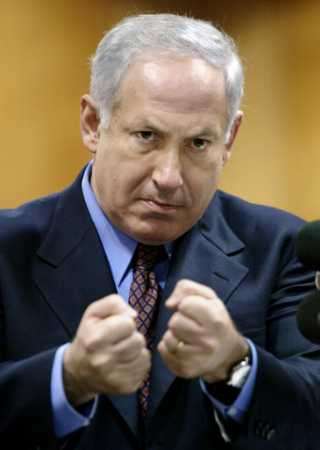 Israeli Prime Minister Netanyahu, who delayed the Sunday vote on the freeze to seek more US pledges and written guarantees, says the deal is now close to acceptable, and the current terms of the deal are said not to mention any demand any freeze in East Jerusalem.
But even if he manages to coax enough out of the US government to grudgingly accept a 90 day freeze aimed at kick-starting the stalled peace talks. Netanyahu is facing growing opposition from his own Likud Party, as well as threats from the far-right Shas Party.
Shas was previously said to have agreed to stay out of the vote, which would likely give Netanyahu a 7-6 victory in the freeze vote, but is now demanding Netanyahu sweeten the offer, providing pledges for even bigger expansions of settlements in occupied East Jerusalem.
Which will make the 90 day freeze even less valuable than it already is. The Palestinian Authority is already irked about plans to expand "Jewish only" homes further into East Jerusalem, and a freeze aimed at saving the talks could easily be derailed by an announcement of even more settlements there.