Speaking today on France 24, Iraqi President Jalal Talabani expressed support for the idea of the creation of a new Christian-dominated province in northern Iraq, saying the Iraqi government has a "holy duty" to protect the Christians and would support forming a new province where Christians are the majority.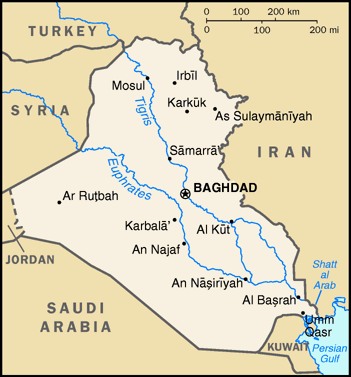 The idea of the province, which would be carved out of the portion of the Nineveh Province bordering Iraqi Kurdistan, was originally floated by an organization representing Iraqi Christians and would seem to be a smaller version of what Iraqi Kurdistan has became, a largely autonomous region with less oversight by the national government.
Iraq's Christian community, targeted since the 2003 US occupation began, has been under growing attack in recent weeks from insurgents, and large numbers are said to be fleeing the nation for Syria and, when they are able, Europe.
The group is still nominally a majority in that portion of the Nineveh Province, however, and a semi-independent micro-province could well encourage many to stay. It might also encourage Christians in the rest of the country to move, however, furthering the increasing reality of an Iraq with internal "borders" separating the various religious and ethnic groups.