Though President Obama's visit to India has by and large focused on photo ops and wacky dance routines, the tone took a turn for the somber when he met with Indian students who actually wanted to discuss foreign policy.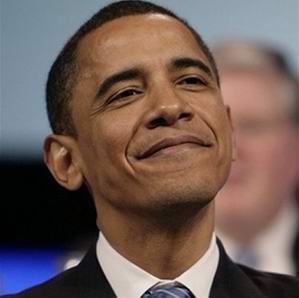 For many in India, the Obama Administration's support for the Zardari government has been a source of serious consternation, much as Pakistanis have continued to express annoyance at the US support for India's involvement with the Afghan government.
But even as his administration has been publicly chiding Pakistan for not committing to ever more offensives in its tribal areas, the president found himself in the position of defending Pakistan today, insisting the country is making "slow progress" in the terror war.
By which Obama likely means that he is making slow progress in convincing Pakistan to start more and more tribal wars along its northern frontier, because despite (and in many cases because) of all those US-mandated offensives Pakistan seems to be grappling with an ever growing number of militant threats at home and has had less and less time to tackle Pakistani-based groups that focus on attacking targets in India.
A number of Kashmiri separatist groups have set up shop in Pakistan and have been blamed for a number of a major attacks in India (including the Thanksgiving Mumbai attack). The groups are officially banned in Pakistan, but as the separatist cause is generally supported it is politically unpopular for local officials to go after such groups except in extreme cases, meaning that many operate more or less with impunity.
Last 5 posts by Jason Ditz