Norway's government has promised to pursue reports of major US surveillance operations across the city of Oslo, with the Justice Ministry expected to take over the issue following Foreign Ministry attempts to get answers from the US embassy.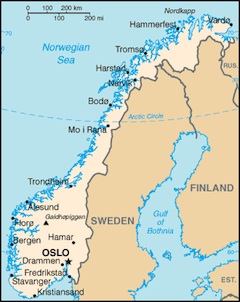 "We did not get comprehensive answers," noted Foreign Minister Jonas Gahr Stone after the ministry met with US embassy officials. Justice Minister Knut Storberget insisted he had no prior knowledge of the US operation, which apparently used former police officers employed by the US embassy.
The story was broken by Norway's TV2 channel, which found in an investigation that the US embassy was conducting "illegal systematic surveillance of Norwegian citizens." The report said the former police officers were taking pictures and "registering" lists of Norwegian citizens who might be a threat to American interests.
State Department spokesman P.J. Crowley confirmed the spying operation, but insisted that Norway's government had been informed of it. He added that a lot of American embassies conduct similar operations.