Speaking today at the National Symposium on Homeland Security and Defense, Department of Homeland Security chief Janet Napolitano announced that the National Security Agency and the US Cyber Command will be used in civilian cybersecurity matters, insisting it was perfectly appropriate to give the military this role.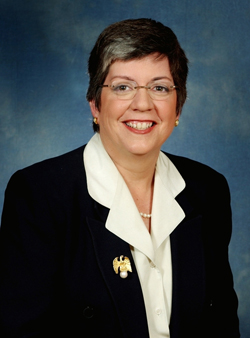 "I think (the agreement) will be looked back on as really the foundational agreement for how the United States as a country deals with cybersecurity," Napolitano claimed. The announcement sparked concern among privacy and civil rights groups, however.
The Electronic Privacy Information Center (EPIC) was among the first to express concern with the consequences of the move. Given the NSA's checkered history of spying on American citizens, they undoubtedly won't be the last.
The Department of Homeland Security, antiipating the concerns, insisted that they will take into account Americans' civil liberties, with Rear Admiral Michael Brown insisting that the announcement wouldn't actually change anything with respect to department policy. Whether the status quo would be a good or bad thing for Americans, however, seems very much debatable.