NATO spokesman Gen. Josef Blotz today insisted that the escalated air strikes across Afghanistan have "choked off" insurgent supply routes and lead to the insurgency receiving "fault ammunition and weapons through their supply channels."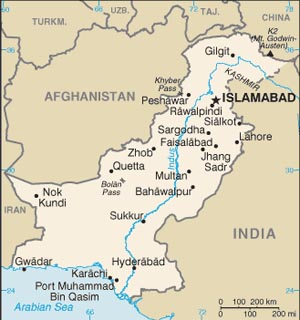 At the same time, Gen. Blotz conceded that the insurgents are finding ways to "cope" with this, including collecting taxes on farmers in the northern Kunduz Province. NATO forces have dramatically escalated the number of air strikes in recent months.
At the same time, three NATO fuel tankers were destroyed in Pakistan and in Afghanistan, several private contractors were killed trying to defend another NATO supply convoy. It seems that NATO is having major issues with its supply routes as well.
Yet NATO's ability to cope is nowhere near so clear, and the 150,000 international occupation forces depend on massive supplies of war materiel through extremely dangerous routes through Pakistan into the landlocked country.
Earlier this month NATO's supply route through Khyber was briefly halted, leading to the destruction of scores of fuel trucks. NATO's solution to this was an unsuccessful effort to negotiate a secondary supply line through Russia, and in the near term all they seem to be doing is sending more and more trucks, hoping that enough get through to make up for the ones that get blown up in Pakistan.