The latest reports regarding the investigations into allegations of fraud in last month's Afghanistan parliamentary election continue to turn up evidence beyond all reason, with the latest evidence showing conclusively that fraud was pervasive across the nation in the vote.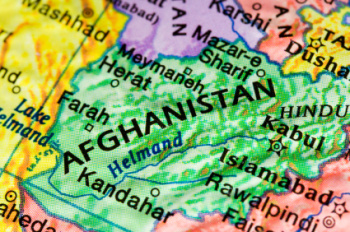 Which is sort of old news, but the definition of "pervasive" continues to expand, and now officials familiar with the investigation say that roughly a quarter of the votes cast, or roughly one million votes, will be thrown out on the basis of fraud.
The Afghan Presidential election last year saw heretofore unprecedent levels of fraud in an ostensibly free election, and officials had expressed concern that very little had changed with regard to the oversight in the election. In the end this concern was vindicated, as both violence and complaints of overt fraud far exceeded even last year's vote.
Some arrests have been reported and the release of preliminary results continues to be delayed, but some officials are expressing concern that even as the evidence goes public the Independent Election Commission (IEC) is coming under more and more pressure to commit fraud of its own, altering the vote count in favor of some well connected candidates.
This may, however, be a very secondary concern. The fact of the matter is that nearly a quarter of polls didn't even open on the day of the election, and that a quarter of the votes are being thrown out because of fraud, while violence, ballot stuffing and intimidation were reported nationwide. It seems impossible that anything resembling a truthful result can emerge from this fiasco, even assuming (however unlikely) that the election commissions are honest.