With the NATO occupation of Afghanistan entering its 10th year the death toll is already at record levels, but it is continuing to rise this week as three days of attacks across the nation have left 17 soldiers killed and an unknown number of others wounded.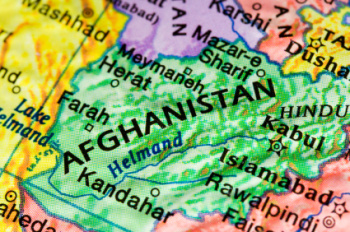 Wednesday saw six soldiers killed in attacks in the south and the east, while another eight died on Thursday in attacks in the south, east and west. Today's attacks were in the south and east of the country.
The perception is that the Afghan War is principally confined to a few provinces along the southern border with Pakistan, and while indeed the recent attacks indicate that is still the most dangerous place, the attacks along the east and west, as well as recent attacks along the northern border point to the reality of a war that is very much still nation-wide.
Today's deaths bring the 2010 toll to 591, by far the most since the war began. Generally the violence begins to quiet down in November with the first frost, as decades of failed occupations bookending civil wars has left the nation with virtually no infrastructure, and most regions become virtually impassable in the winter.