Just a day after the Israeli cabinet passed a resolution requiring all new non-Jewish citizens to swear fealty to Israel's status as a "Jewish state," Prime Minister Benjamin Netanyahu carried the ball further downfield, demanding that the Palestinian Authority do so as well, as a condition for the 60 day construction freeze in the occupied West Bank.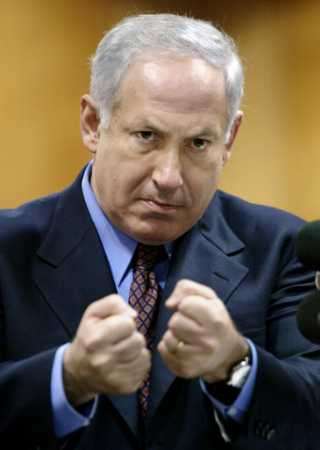 Direct peace talks came to a halt last month when Israel allowed a settlement freeze to expire. The 60 day extension was supposed to be predicated on massive pledges from the US, including pledges to support Israel's demands to retain eternal control over the borders of any Palestinian state and promises to use their UN Security Council veto whenever Israel saw fit.
Yet it appears this is no longer enough and the Netanyahu government wants the Palestinian Authority to swear their own support to Israel's designs on being a "Jewish state," a term which has extremely negative connotations for Israel's religious minorities, which make up 20 percent of the country.
The Palestinians, unsurprisingly, have rejected the demand, but it again leaves the peace talks in limbo and again leaves the Netanyahu government claiming that it is all the Palestinians' fault. A 60 day freeze would not have halted any real construction but would have prevented Israel from issuing new building permits. Since Israel has issued hundreds of such permits in the past two weeks the 60 days would have been purely symbolic. Symbolism, however, doesn't come cheap in the world of diplomacy, and the US may have to figure out if there is anything else they can pledge to Israel to try to rent another 60 days of talks. Given the reported size of their last offer it is unclear if there is anything left to offer, however.