Afghanistan's Electoral Complaints Commission today issued a series of alarming statistics regarding the level of fraud in last month's parliamentary election, pointing to a number of credible, high profile complaints that leave even last year's presidential election seeming responsible by comparison.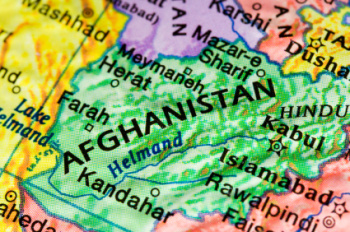 Officials say 4,169 complaints were issued, centered around 175 candidates. Of these, 25 of the candidates are current members of parliament. Of the complaints, more than half were serious enough to have individually altered the outcome of a vote. About 800 complaints were related to violence while nearly 2,000 others were related to polling irregularities. Others included keeping people away from polling sites or miscounting votes.
A large portion of the polling centers in the nation ended up outside of the final results, with more than 1,500 of the nation's 6,800 centers never even opening. Past that, officials have thrown out the results from another 442, and 828 others remain under scrutiny. More could follow.
Though Western officials praised the election as a "success" the data has shown a far lower than expected turnout, higher than expected violence and absurd levels of fraud. One provincial election chief was even arrested for overtly rigging votes, while the release of the preliminary vote results has been delayed by the overwhelming number of complaints.