14 of the antiwar activists who were subpoenaed to testify before a grand jury will refuse to appear, according to their attorneys. The group includes a number of the antiwar activists whose homes were raided on September 24.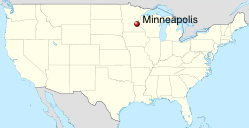 The FBI insisted the raids were targeted at uncovering ties between the antiwar organizers and "material aid to terrorism," but Melinda Power, one of the attorneys for the activists, insisted the grand jury was a "tool of harassment against activists."
At least four of the antiwar activists had been ordered to appear before the grand jury in Chicago today, while others had been called for later dates. The activists could be held in jail for the duration of the grand jury's procedings for refusing to appear.
But the open-ended detention of the activists could further fuel opposition to the entire proceding, and strengthen the belief that the operation is designed primarily to intimidate the likely organizers of antiwar protests against President Obama at the 2012 DNC.