NATO is scrambling to do damage control tonight after a number of weekend incidents led to the deaths of Afghan civilians, including several children. US troops killed two civilians, including an eight year old girl in a shooting in Logar Province, while NATO air strikes in the Helmand Province killed another three civilians and wounded a number of children. NATO troops also shot and killed a child in Kandahar Province.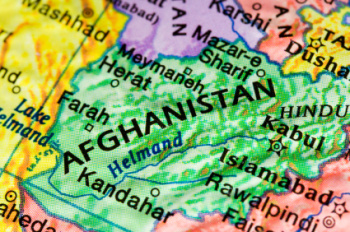 All told 13 civilians were killed over the weekend in a series of attacks by both NATO and Taliban forces. The US has formally apologized for the Logar killings, while NATO insists the Kandahar killings were because they thought a "suspected insurgent" was "perceived as about to fire a weapon."
The attacks are just the latest in a growing number of high profile civilian killings by NATO troops in recent weeks, which seems to have spiked since Gen. David Petraeus took over command. Petraeus was widely expected to tone down the rules of engagement regarding killing civilians, citing damage the rules were doing to troop morale.
Indeed, the attacks weren't the biggest killings of children by NATO forces in the past week. On Wednesday NATO helicopters in the Ghazni Province attacked and killed four children. Though at the time they identified them as "insurgents," they later conceded that they were all civilians. 13 other civilians had also been killed earlier in the week in anotherattack on a major civilian target.