Afghanistan's Independent Election Commission (IEC) announced today that they have added another 11 polling centers to the list of those being thrown out, bringing the total number to 141 at which all votes will be thrown out.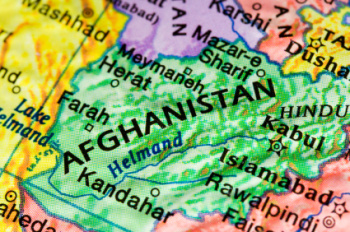 IEC estimates are that each center has between 1,200 and 7,200 votes, meaning the 141 centers represent hundreds of thousands of the 4.3 million votes cast in last month's election. Hundreds of other centers remain under review, meaning the number could rise further.
The parliamentary vote saw thousands of complaints, with officials saying that roughly one third of the provinces' results being in doubt as a result. Despite Western officials lauding the vote as a success, the instances of fraud and violence appear to have trumped even last year's embarrassing presidential vote, in which millions of votes cast for President Hamid Karzai turned out to be fraudulent.
The IEC and the Electoral Complaints Commission (ECC) have promised to thoroughly probe all the allegations from the vote, but given the sheer scope of the fraud it seems almost impossible that any measure of post-vote oversight could possibly lead to an outcome that will be accepted by the public.