Pakistani officials are continuing to angrily condemn NATO over yesterday's attack on its security forces, with Prime Minister Yousef Raza Gilani warning that the nation has "other options" for possible retaliation if NATO refuses to apologize.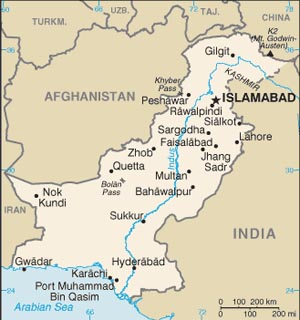 So far Pakistan has closed one of its major border crossings to Afghanistan to NATO supply traffic, but a number of senators have been calling on the nation to close the borders entirely, and protests have broken out across the nation condemning NATO in general and the US in particular.
Growing numbers of NATO tankers have been set ablaze by militants across Pakistan as well, and the future status of Pakistan as a key ally in the war on terror remains very much in doubt, as Zardari's pro-US reputation becomes increasingly untenable politically, and key allies like Gilani and Interior Minister Rehman Malik stake out independent positions.
The Thursday attack, which killed three members of Pakistan's Frontier Corps, was just the latest in a number of cross-border strikes, which are coming at a time when the US is also dramatically escalating its drone strikes against Pakistan's tribal areas. Pakistan's military is fighting a number of wars in the region, largely at the Obama Administration's behest, but the strikes seem to be causing a major rift, and one which US officials are continuing to downplay even as it clearly worsens.