According to Attorney General Robert McClelland, the Australian government may press Sweden to prosecute Julian Assange and other members  of WikiLeaks over the impending release of more classified data related to the wars in Iraq and Afghanistan.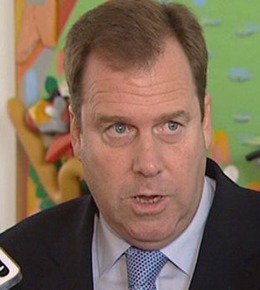 McClelland insisted that Assange's leaks were "reprehensible" and that Australia was determined to see that everyone involved, no matter what country they were in, are caught.
Assange is an Australian citizen but has not been in the country since May, when he was harassed by officials at the Melbourne Airport. He has reportedly been in Sweden in recent months, though reports suggest Australian spies have been tracking his movements.
The ability to prosecute Assange for the leaks is unclear, since what he has done was not a crime in Sweden. McClelland insists the moves against Assange should not be about law enforcement, however, but rather should be about ensuring "responsibility" in the reporting on the war.