NATO's Sunday raid into Pakistan was no isolated incident, it seems. Attack helicopters crossed the border yet again today, attacking a Pakistani military security post and killing at least three soldiers.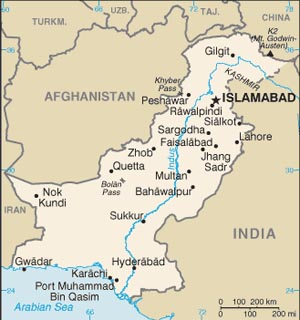 NATO was quick to claim the attack counted as "self defense," as well as insist that they weren't even sure they really crossed the border. Today's raid was said to be the fourth time this week the helicopters have crossed into Pakistani airspace to launch attacks.
Pakistan condemned the attack as "aggression" and announced they were closing a key NATO supply route through the Khyber Pass in protest. The military also threatened other, non-specific retaliation.
The US is claiming that communications with Pakistan are deteriorating, and says the attacks came without permission of the Pakistani government because they couldn't get in touch with anybody. It seems however that specific attacks on Pakistani military sites is only going to worsen the relationship, a key source of supplies for the war in landlocked Afghanistan.