Pakistan's government lodged an official protest today over yesterday's brief US invasion of its tribal regions, a raid by US attack helicopters which left at least 60 "suspects" dead and large numbers of Pakistanis outraged.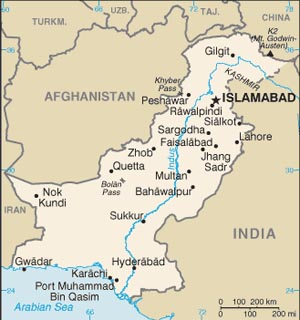 Though the Zardari government has regularly shrugged off CIA drone strikes against its territory, the invasion of the Federally Administered Tribal Areas (FATA) with military hardware is something else entirely, and the rare occasions in which this has happened in the past have sparked considerable anger.
Though the US at the time claimed it has an "agreement" with the Pakistani government about such incursions, the nation's Foreign Office insists there has never been such a deal and that it considers the attack a violation of its sovereignty.
The victims of the attack were, according to NATO officials, believed to be the same people responsible for an attack earlier in the day in the Khost Province of Afghanistan. Khost borders Pakistan's North Waziristan Agency, a common target of US drone strikes.