A military raid in the northern Iraqi city of Mosul was the latest in a growing series of combat operations by US troops in what was supposed to be "post-combat" Iraq. As US officials continue to laud the "end of combat" and even the "end of the Iraq War" the war and the combat continue to go on.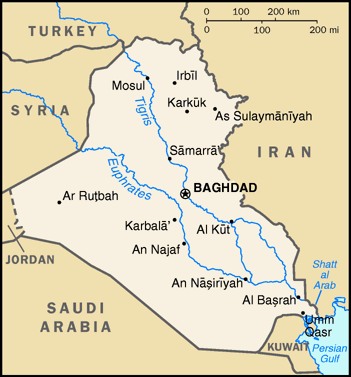 Incredibly enough, however, US military spokesman Brig. Gen. Jeffrey Buchanan announced today that "our rules of engagement have no changed," meaning the claims that only "non-combat" troops remains in the nation were even more transparently false than they appeared on the surface.
The "advise and assist" mission the US troops are officially engaged in has involved a number of combat missions since September 1, and today's raid appears to have been totally unilateral, and it is unclear if the Iraqi government was even informed about it.
This is making it increasingly unclear what, apart from "rebranding" actually changed on September 1. The Obama Administration got a good amount of publicity for "ending" the war, and also got to keep the war going, the ultimate win-win for pro-war officials.