Update 9/24: NATO has released the detained journalists, insisting that they determined they "were not considered a significant security threat." Officials declined to clear them of accusations that they were in league with the Taliban, however.
Popular television station Al Jazeera today accused NATO of deliberately trying to suppress coverage of the rising violence in Afghanistan by arrested two of its cameramen and accusing them of being in league with the Taliban.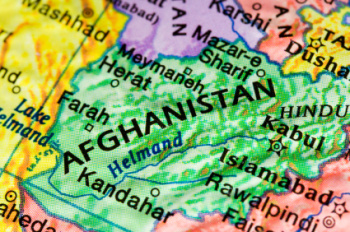 NATO had reported one of the arrests as the capture of "a suspected Taliban media and propaganda facilitator who participated in filming election attacks." Al Jazeera confirmed the reporter worked for them and said they contacted NATO about the arrest. NATO accused them of "propaganda facilitation."
Though the US has a long history of targeting Al Jazeera the overall policy does not seem to stop there, as even reporters for Afghanistan's own state media outlet have been arrested for their coverage.
Reporters Without Borders (RSF) and the Committee to Protect Journalists have both expressed concerns over the arrests, calling for more details from the NATO forces. RSF added that it seemed the journalists are "being held just for being in contact with the Taliban," which appears to be part of the official attempts to manage the coverage of the conflict in Afghanistan and abroad.