In testimony to Israel's parliament, Army Chief Gabi Ashkenazi today condemned the multiple probes of the May attack on the Mavi Marmara aid ship, insisting it showed a "negative pattern" of questioning Israeli troops when they should be "daring and taking risks."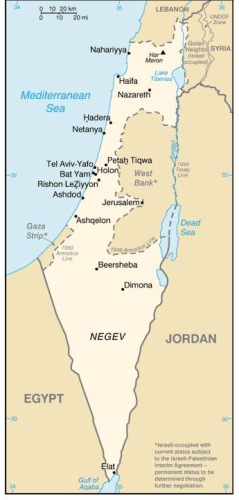 The Mavi Marmara attack killed nine aid workers and brought new attention to Israel's ongoing blockade of he Gaza Strip. Israel has defended the attack as "self defense" and insisted that future aid ships could expect more of the same.
Which was the other point of Ashkenazi's testimony, as he insisted that he could not rule out more killings of more aid workers in the event that they encounter resistance from future ships.
Ashkenazi cited four flotillas currently being planned, and said the "most disturbing" involved dozens of ships from Europe. The Mavi Marmara slain included eight Turkish aid workers and one America. Though the US shrugged off the killings, Turkey did not, and ties with the long-standing Israeli ally have worsened considerable since.