It seems hard to imagine, but Afghanistan opposition leader Abdullah Abdullah's political bloc is predicting major gains in the final tally of this weekend's parliamentary votes, claiming that they may double their seat count based on preliminary data.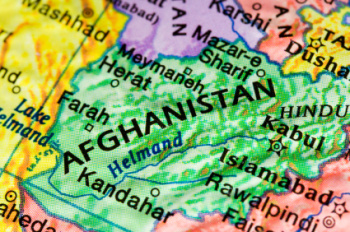 Abdullah came in a distant second in last year's failed presidential vote, but after the revelation of millions of fraudlent votes cast for President Hamid Karzai a second round was scheduled. That election never took place, however, as Karzai refused to change any of the election laws and Abdullah dropped out in protest.
Saturday's election seems to have been more of the same, with the Independent Election Commission trying to cover up an embarrassingly low turnout while reports continued to emerge from across the nation of election officially openly stuffing ballots on behalf of the ruling faction.
Violence, fraud and a dismal turnout might be embarrassing in most countries, but Western officials were quick to congratulate Afghanistan on the "success" of their vote, suggesting the bar is so low that anything short of a giant hole swallowing up the entire nation on Saturday would've been 'good enough' for many.