Israeli Prime Minister Benjamin Netanyahu today ruled out the continuation of the settlement freeze in the occupied West Bank, whcih is scheduled to expire on September 26. He did however appear to leave the door open to partial curbs.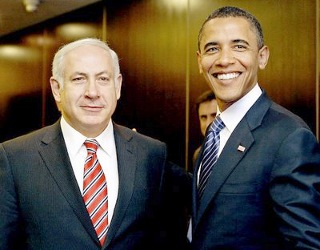 The details of these curbs weren't made clear, but one official said it might be "identical" to what the Olmert Government did, which was to keep most of the approved construction restricted to a few key blocs.
Restarting the construction could well spell an end to the fledgling peace talks with the Palestinian Authority, but failing to restart them could also lead to a revolt within Netanyahu's Likud Party and the departure of a number of coalition partners, perhaps forcing a new election in Israel.
But the government's reaction has been harsh to even the suggestion of continuing the freeze, today angrily condemning the "insensitive" EU call for talks to extend the freeze, saying the talks were too close to Yom Kippur to be allowed.