A new statement by Human Rights Watch today warns that the Afghan government is failing to protect candidates for the upcoming parliamentary election and that female candidates, in particularly, "are facing the highest level of intimidation."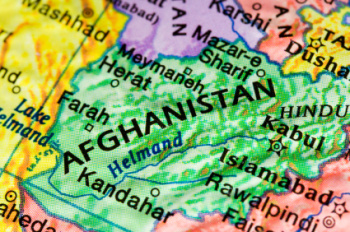 "Insurgent violence, particularly against women candidates, was inevitable, but the government's weak response was not," warned HRW's Afghanistan researcher Rachel Reid, adding it was causing a "broad lack of confidence" in the election's safety and could seriously threaten its validity.
Which would be largely in keeping with Afghanistan's last election, in which President Hamid Karzai won reelection amid almost unheard of levels of fraud, with polls never opening in many parts of the country, but ballot boxes full of pro-Karzai votes arriving at the scene anyhow.
And while the Taliban have been responsible for many of the attacks on the campaigners and candidates, one of the most high profile such attack was caused by NATO, who mistook a campaigning convoy for a group of Taliban and launched air strikes at them, killing 10 campaign workers and wounding a parliamentary candidate.