Despite a number of reports to the contrary, including an Associated Press article entitled "Wikileaks Leaker Bradley Manning's Lawyer Questions His Sanity," Manning's lawyer David E. Coombs insisted on his personal blog that this was not the case.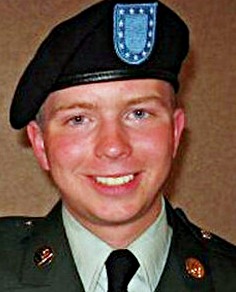 "This statement is inaccurate. The AP has since correct this by changing the title," insisted Coombs in a post entitled "PFC Manning: Lawyer DOES NOT Question Soldier's Sanity."
Despite the new version appearing a number of places, the old version is still floating around and is still being cited in a number of reports. Manning faces up to 52 years in prison for his alleged role in leaking a classified video showing US troops killing Iraqi civilians.
Manning is also under investigation as the possible source of another much larger leak of Afghan War documents by WikiLeaks. Rep. Mike Rogers (R – MI) last month called for Manning to be executed over this leak, which damaged support for the war.
Coombs' post says that the next stage in the trial against Manning will be a mental examination and he confirmed that there are reports from Manning's deployment that his supervisor believed he "might be suicidal" and that the bolt was removed from Manning's weapon for several weeks while he was still performing his duties.
Manning was held in Kuwait for roughly two months after his arrest and was later sent to a Marine Corps Brig in Quantico, Virginia. At the time he was reported to be on "suicide watch."