With the upcoming end to Israel's partial settlement freeze looking like the most likely candidate for upending the forthcoming direct peace talks with the Palestinian Authority, reports have the Netanyahu government looking for "loopholes" and Palestinian officials insisting they have made their position clear to the US.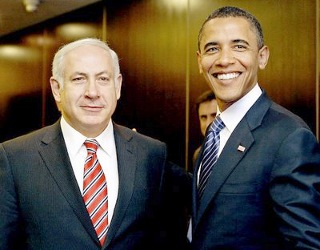 But speaking to top ministers from his ruling Likud Party today, Prime Minister Netanyahu sought to reassure that he has made no pledges related to contining the settlement freeze, telling them "we promised nothing on this issue to the Americans."
Netanyahu also took time out to angrily condemn the Palestinians for calling for the continuation of the settlement freeze, insisting that it proves the Palestinians are not serious about the peace talks to begin with. Israeli officials say it will be the PA's fault when the peace talks fail.
PA President Mahmoud Abbas also spoke today, insisting that when the talks fail it will be entirely Israel's fault. The direct talks, which everyone claims to support but no one seems to believe in, begin next month.