Following the repots that Mohammed Zia Salehi, a top Afghan security official charged with corruption, had secretly been on the CIA payroll for many years, US officials have leapt to his defense by noting that actually quite a few top Afghan officials are on the CIA's payroll.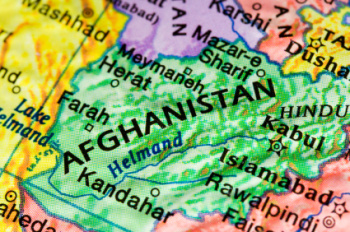 In fact analysts say the CIA has "long-standing" relationships with a number of top Afghan officials, including President Karzai himself. The CIA declined to comment directly on the matter, but warned that questioning its ties to Afghan officials was "dangerous and counterproductive."
Still Salehi's corruption charge and Karzai's quick action to bail him out has raised questions about the seriousness of the government's pledges to fight corruption.
But even this might be missing the bigger point, that even as the US presses for Afghanistan to "fight corruption" it is busily corrupting those same officials. One could scarcely call a security official who is openly on the take from a foreign spy agency anything but corrupt, and it leaves one wondering how the US even hopes to end this culture of payola when it engages in the same strategy as a matter of course.