In the wake of an attack on an apparent Taliban attack on a police station in the Kunar Province, NATO warplanes bombed a group of small children between the ages of 6-12, killing six of them and wounding one other.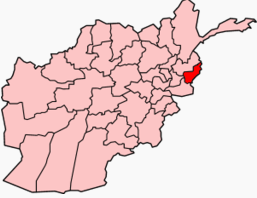 The children were collecting scrap metal on a nearby mountain. There were apparently no Taliban at the site of the attack, according to local police. NATO said it was "aware" of the reports and is investigating.
The attack is the latest in a growing number of air strikes by NATO troops which have killed civilians in recent days. Last weekend a pair of strikes in Farah and Jowzjan Provinces killed three civilians and three police, respectively. NATO is still investigating those killings as well.
The apparent escalation of such incidents since Gen. David Petraeus took over command in Afghanistan points to a shift toward a more reckless policy, which threatens to further fuel anti-occupation sentiments in Afghanistan.