Though most media outlets appear to have settled on the official administration claim that the Iraq War ended last week, some 50,000 American troops remain in the nation, and as the December 2011 deadline to withdraw those troops gets closer, a growing number of US officials past and present are raising the idea of continuing the war.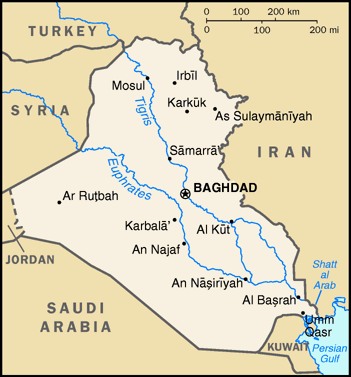 "It is important that what Americans hear (is), there is good progress … but we have major interests, and a major commitment going forward," insisted former Ambassador Crocker. During Crocker's term in office from 2007-2008 the Status of Forces Agreement (SOFA) ostensibly set the 2011 deadline in stone.
Current Assistant Secretary of Defense Colin Kahl warned of the prospect of a new Sunni insurgency forcing a rethink in the pullout, though he like many other officials insisted that was unlikely. Gen. Ray Odierno, the current US commander in Iraq also insisted the administration will "consider" staying, and that they might even return in larger numbers if necessary.
Though virtually all US officials maintain there is "progress" in Iraq, the death toll continues to rise precipitously, including a massive series of attacks just yesterday. The White House insists that the massive death toll won't change their plans, but this pledge, like so many others, is ringing more hollow all the time.