Yemeni troops today captured at least 25 journalists, including members of the international media, for trying to travel into the northern region. They had been invited by Shi'ite tribal chiefs to attend a peace conference.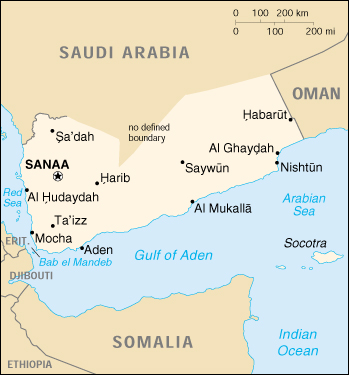 The journalists were released under orders from Yemeni President Ali Abdullah Saleh, but they were expelled from the area because they lacked the special permits needed for journalists to even travel to the province.
Since 2004 the Yemeni government has banned all media from entering any of the Saada Province and most of the Amran Province. This has meant coverage of the intermittant civil war in the area has largely come in the form of official press releases from the government.
The detentions come just days after Yemeni troops raided the home of a high profile journalist, Abdulelah Hiden Shaea, and detained him on unspecified charges. He had previously complaining in the state media of receiving threatening messages from the security forces.