Taliban forces attacked the security contractors working for a road building crew yesterday, sparking a day long gunbattle that only ended earlier this morning, leaving at least 30 of the guards killed and another 15 of them wounded. There were no reports on the Taliban casualties, if any.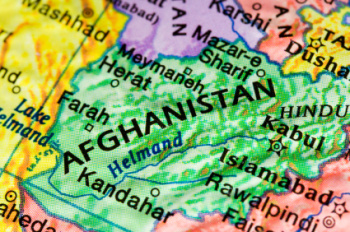 A spokesman for the Taliban confirmed their role in the attacks, and they said that they had knocked out at least 30 checkpoints across the road in the Sangin District of the Helmand Province.
Provincial police say that the Taliban also set fire to machinery and stole 12 vehicles from the road crews. Such crews are a popular target in no small part because the level areas on which roads are built are usually not very easy to secure.
The fighting comes just days after President Hamid Karzai set a date for the disbanding of all private security forces in the nation, and raises the inevitable question of how the road crews in such remote parts of the country will be protected if not by private forces like these.