Following an announcement this morning by WikiLeaks founder Julian Assange that the Pentagon had expressed willingness to "discuss" the impending release of more classified documents related to the Afghan War, the Pentagon issued an angry denial, insisting no such contact had ever taken place and that they were only forwarding demands to WikiLeaks via the media.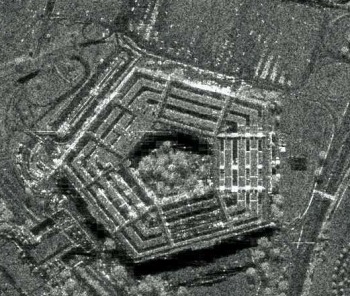 Shortly thereafter, Pentagon officials confirmed that the contact actually did take place, exactly as Assange had said, and released a letter they had sent to WikiLeaks' lawyer in which they make reference to efforts at direct telephone conversations.
The letter comes primarily in the form of a rehash of the demands that WikiLeaks return all their files, and claims that WikiLeaks' possession of the material is a "violation of US law." It also declares that the Pentagon will never aid in redacting names from the documents, despite Pentagon officials claiming that those names are a grave threat to national security.
WikiLeaks had already released a large cache of documents showing the Pentagon had covered up civilian killings and lied to Congress in testimony about the "progress" of the Afghan War. The release was a huge embarrassment for military officials and led them to declare that Julian Assange had "blood on his hands." Officials say the remained of the documents could be even more damaging.