Having harped about the need to abandon the "indirect" peace talks in favor of direct talks, Israeli Prime Minister Benjamin Netanyahu today angrily rejected an offer to begin those direct talks during a visit with US envoy George Mitchell.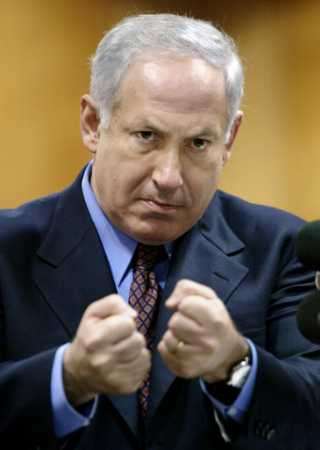 According to officials, Mitchell presented the proposal for direct talks that included reference to the Quartet position that any negotiations begin on the basis of the 1967 borders. It also made reference to the fact that the international community doesn't recognize Israel's annexation of any territory since 1967, including occupied East Jerusalem.
In 1967 Israel launched the "Six Day War," in which Israeli forces invaded on a number of fronts and occupied the West Bank, the Golan Heights, the Gaza Strip, and at least temporarily the Sinai Peninsula.
Israel maintains that the invasions were "preemptive" in nature, but they kept the occupied territories to this day and have installed large numbers of settlers in them. The Netanyahu government is now seeking a peace deal which would permit the Palestinians to establish a state, with strict limitations, in only a portion of the occupied West Bank, in return for them embracing Israel's eternal occupastion of the rest of the seized territory, including East Jerusalem.