Colombia's Constitutional Court has announced that it is suspending a deal to provide US troops with increased access to the nation's military bases as part of "anti-drug" operations, insisting that such a deal could not be done unilaterally by the president.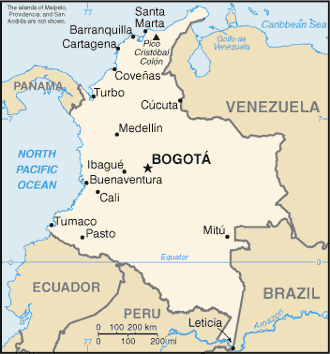 Instead, President Juan Manuel Santos must seek congressional approval for the deal, and even then the court will almost certainly be challenged on the constitutionality of the deal. The court declined to even consider that aspect yet, insisting that it couldn't do so until the deal was legally made in the first place.
The deal was reached last year by then-President Uribe, and gave the US not only increased access, but gave US troops blanket immunity from criminal prosecution in Colombia.The deal was harshly criticized by Colombia's neighbors as giving the US an unacceptable foothold in South America.
Particularly irked was Venezuela, which has been increasingly at odds with Colombia over Marxist rebels along their mutual border. The deal means that any war between the two nations would inevitably draw the US in.