In a "secret ruling" by Federal Judge Henry Kennedy which was issued in July but released to the public today, the judge ordered Adnan Farhan Abd Al Latif released after ruling that not only did the government have no evidence of wrongdoing by Latif, but that he provided "a plausible alternative story to explain his travel."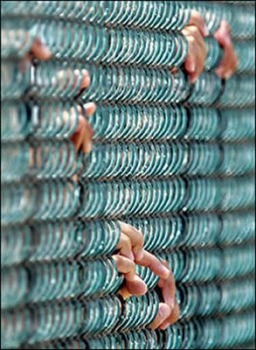 Latif, who is also called Allal Ab Aljalil al Rahman in some reports, is a Yemeni citizen who was arrested in late 2001 during the US invasion of Afghanistan. He had travelled to Afghanistan in 2000 after being injured in a car accident in Yemen after hearing that he could get free medical care there.
Latif was reportedly abused for years while in custody at Guantanamo Bay, and his judge had to file an "emergency motion" to require that prison officials provide him with a mattress and blanket. A second motion was then made to try to get him a pillow, but this was denied.
All of this abuse, it seems, was based upon the man's travel to Afghanistan in search of health care. Instead of getting treatment for his injury, he instead got nine years of detention in a US military detention center and years of abuse. It remains to be seen if the Obama Administration will obey the order to release him, however, as they have sought to block releases to Yemen recently.