The US State Department issued its annual Country Reports on Terrorism today, declaring that al-Qaeda's operations in Pakistan remain the "top threat" to US homeland security in the world.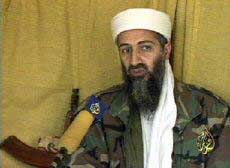 The report claimed that al-Qaeda has suffered "several significant setbacks" thanks to Pakistani military offensives across the tribal areas, but that they remain the biggest threat. Al-Qaeda in the Islamic Maghreb (AQIM), a Northern African auxilliery, was also singled out as a growing threat, as was al-Qaeda in the Arabian Peninsula (AQAP), a Yemeni group.
The report was by and large predictable, declaring Iran again the "most active state sponsor of terror" while warning that there was growing risk in Somalia, Yemen, and basically everywhere else.
The report said 14,971 people died across the world in 10,999 terror attacks in 2009, which they reported as a slight decline over the 2008 figures.