Having been held in Kuwait since his arrest on allegations of mishandling classified data, Pfc. Bradley Manning was returned to the United States today, and placed in a Marine Corps Brig in Quantico, Virginia. He is now said to be "on suicide watch."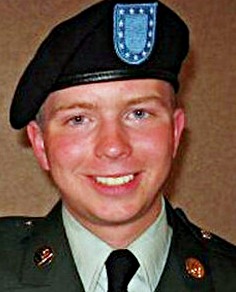 Manning is accused of being responsible for the leak of the "Collateral Murder" video in April, which showed US soldiers in Apache helicopters killing at least a dozen Iraqi civilians, including Reuters employees. He is also the leading suspect in the WikiLeaks release of 92,000 classified Afghanistan War documents this week.
Manning has been in detention for roughly two months now, and could face upwards of 50 years in prison if convicted. Manning has been described endlessly in media reports as "despondent" about his situation, and was reportedly disillusioned by his time in Iraq.
Military officials say they have not yet made a decision on when, or even if, Manning will face a trial based on the allegations. WikiLeaks insists that their site is designed in such a way as to make identifying leakers impossible, and so they cannot confirm if Manning was responsible for some or all of the recent leaks.