Though he declined to offer any specifics, Secretary of Defense Robert Gates today insisted that he would not rule out targeting WikiLeaks founder Julian Assange or any of the myriad media outlets which reported on the leaks in the investigation of the leak of some 92,000 classified Pentagon documents related to the Afghan War.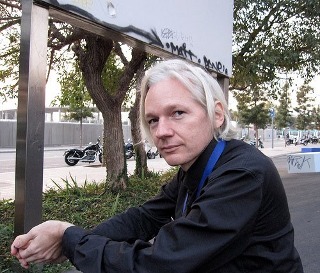 "The investigation should go wherever it needs to go," Gates insisted. The Pentagon has alreaddy enlisted both the Justice Department and the FBI for the investigation.
So far the investigation is said to be focusing on Pfc. Bradley Manning, an Army intelligence analyst who is charged with a previous leak through WikiLeaks. Manning's charges are centered around the mishandling of classified data in his status as a member of the military. It is unclear if WikiLeaks members, let alone the media outlets reporting on the story, could really be made targets, though there are some calls to do so.
The US has angrily condemned the release of the documents, and Joint Chiefs of Staff Chairman Admiral Michael Mullen claimed Assange has "blood on his hands" for allowing the public to see the truth about the ongoing war.