A mediator for the faltering ceasefire reported today that Yemen's northern Houthi rebels have released the 200 soldiers which Yemeni officials reported captured yesterday. Tribal leaders confirmed the releases of the soldiers, who were captured in a weekend attack on a military base.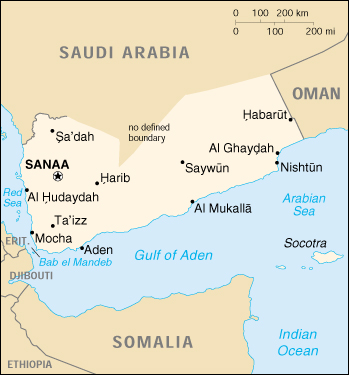 Shortly after the report that the soldiers had been released Yemen's State News Agency quoted the Defense Ministry as insisting that no troops had been captured in the first place. The Houthis have yet to comment on the situation.
Analysts are predicting that the briefly stalled fighting is about to begin again in earnest, and the recent clashes are just the first of many. Reports have the Houthi rebels fortifying their positions and stockpiling weapons in anticipation.
The latest round of fighting appears to have begun as a clash between an Aziz tribe militia and the Houthis, and when troops were deployed to the region they almost immediately became involved on behalf of Sheikh Aziz, a powerful member of Yemen's ruling party.
The ceasefire with the Shi'ite Houthi came after a massive clash involving both Yemeni and Saudi troops, and amid Western pressure to focus on an offensive against al-Qaeda. In addition to the fight against the Houthis and the fight against al-Qaeda, Yemen is fighting a third war against secessionist forces in the south of the nation.