Speaking today in London, US Special Representative for Afghanistan and Pakistan Richard Holbrooke accused the Haqqani Network, a militant faction in North Waziristan, of being behind the "targeting" of this week's high level Kabul summit.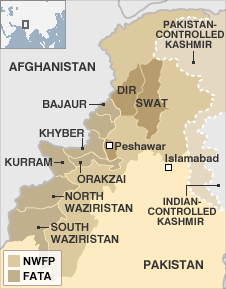 The claim was something of a surprise, as there had been no indication that the summit had been targeted at all, and Holbrooke's comments included no indication of how the targeting took place.
But pointing the finger of the Haqqani Network for anything and everything was not much of a surprise, as they have been a favorite scapegoat of the Obama Administration in recent weeks, as the US has targeted the group with new sanctions and claimed they have "al-Qaeda ties."
It is unclear, however, whether the Haqqanis' activity has actually changed over the past several years, and the sudden attention toward the group seems to be primarily a function of recent US demands for Pakistan to launch an invasion of the North Waziristan Agency. Pakistan's military, already fighting a number of US-demanded offensives, has balked at the calls, preferring to focus on the Tehreek-e Taliban Pakistan (TTP) across the Federally Administered Tribal Areas.