Major international media outlet al-Jazeera is being sued today after a group of 91 Israelis wounded in the 2006 invasion of Lebanon filed a lawsuit in a New York court, alleging that the Qatar-based television network was "aiding" Hezbollah by reporting on the details of the war.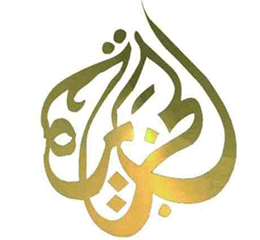 Among other things the lawsuit alleges that al-Jazeera reported on the war in violation of Israel's military censorship regulations of the conflict, though of course Israel's military cannot in practice impose its censorship regime on foreign media.
The Israelis filing the lawsuit were wounded by Hezbollah rockets, and claim that al-Jazeera made it easier for Hezbollah to aim its rockets by reporting on where previous rockets impacted.
A lawsuit could not have been filed in an Israeli court because Israel has officially banned al-Jazeera since 2008, citing coverage critical of Israel's assorted wars. Though New York is likely an extremely friendly venue both in a pro-Israel and an anti-Hezbollah sense it would seem the lawsuit still faces an uphill battle, as journalists are not obliged under US law to follow Israel's military censorship rules, nor are they banned from covering the details of particular wars.