Three Gurkha members of the British military were killed today in southern Helmand Province as the result of an attack by an Afghan government soldier. The soldier promptly vanished and remains on the run.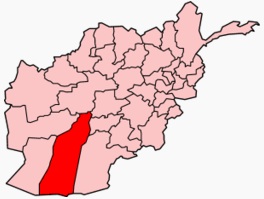 NATO spokesmen say they believe the attack was conducted by a "lone individual who has betrayed his comrades" and vowed that all efforts would be made to capture him at some point in the future.
British Prime Minister David Cameron condemned the killing, but insisted that it would not change Britain's strategy of pumping massive amounts of money into assembling a large albeit poorly trained Afghan military.
The attack is just the latest in a growing string of killings straining the ties betwen the 150,000 international troops and the Karzai government's soldiers. It is the largest such attack since an Afghan policeman in November killed five British soldiers.