Updated 7/10 1:30 PM EST
At least 102 people were killed and another 168 wounded today when a pair of coordinated suicide attacks against the town of Yakaghund, in the Mohmand Agency, tore through the market district. The attacks were the deadliest of the year, and the most since October 2009.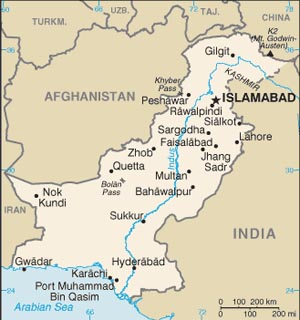 A suicide bomber hit in front of the local political agent's office in the market district, damaging a number of buildings. A second blast, a car bombing, was reported immediately thereafter. At least 10 of the victims were said to have been relatives of the bomber.
Though the initial attack targeted a politician and killed four members of his security force, the vast majority of the casualties appear to have been civilian bystanders, as the office was in a market that was densely crowded.
The casualties have overwhelmed a hospital in nearby Peshawar. The Tehreek-e Taliban Pakistan (TTP) has reportedly claimed credit for the attack.