The US military today announced the first of what may be multiple charges against Pfc. Bradley Manning, the intelligence analyst at the center of the leaking of several embarrassing classified datas to the WikiLeaks whistleblower website.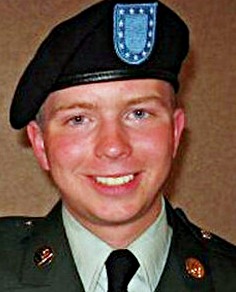 Manning is facing four counts related to violating Army regulations on the transfer of classified information and four additional charges based on federal laws governing the handling of classified information, including adding "unauthorized software" to a classified computer.
The charges are related to an early April release of a classified video showing US military helicopters killing at least a dozen civilians in Baghdad, including two employees of Reuters news agency. The video had been sought by Reuters for years before WikiLeaks finally obtained a copy.
Officials have suggested Manning released upwards of 260,000 classified items to WikiLeaks, though WikiLeaks has denied receiving anything near that many. He had reportedly become disillusioned with the war effort while serving in Iraq, with an incident in which he discovered Iraqi police arresting people for publishing criticisms of Prime Minister Nouri al-Maliki and was instead ordered to "help them find more detainees" looming particularly large in media reports.
Though the Pentagon is said to be "hunting" WikiLeaks' founding Julian Assange, it does not appear to Assange has committed anything resembling a crime in the matter, and Manning, who can be tried under the military code of justice, is facing much of the fallout for the embarrassing leaks.