A day after the door closed on NATO's deadliest month yet in Afghanistan, Britain's Major General Gordon Messenger is pointing the finger clearly at Pakistani and Iranian officials for the rising number of IED attacks.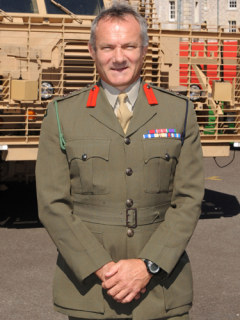 According to Maj. Gen. Messenger, the British military has "evidence" that the funding for the IED attacks and even some of the components used in the more advanced such devices are coming through both Pakistan and Iran, with some reports suggesting that the militaries and intelligence communities of those two nations are behind it.
The nature of the evidence he claimed to have was not revealed, but the claim of ties between the Afghan insurgency and Pakistan's largest spy group, the Inter-Services Intelligence Agency, was also supported by a previous report by the London School of Economics.
The claim of Iranian ties has been less well supported, as US military officials have insisted that they haven't seen any proof that the cross-border traffic from Iran has anything to do with the Iranian government, which has a long history of animosity with the Taliban.