Attacks are continuing apace in the rising violence between the Maoists and East Indian security forces, as another Maoist ambush in the forests of Chhattisgarh saw at least 27 members of India's Central Reserve Police Force killed and 10 others wounded.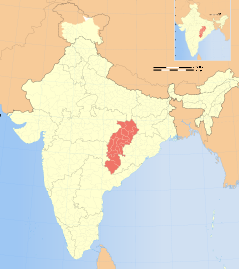 The ambush appears to have been materially similar to an ambush in the same state in April, when Maoists caught a larger patrol of the paramilitary police forces unawares and killed at least 83 of them. The Maoists have launched a number of other high profile attacks since.
The Maoists, or "Naxalites" began as a rebel group in the 1967 rebellion in Naxalbari but the group now has significant influence throughout eastern and central India. The group is attempting to carve out an independent Maoist nation in the so-called "Red Corridor" of India, an impoverished area where the group is based.
The Indian government has launched a significant offensive over the past year in an attempt to root the violent rebels out. Far from succeeding, however, it seems to have stirred up a hornet's nest, as the Maoists have continued to launch larger and larger attacks.